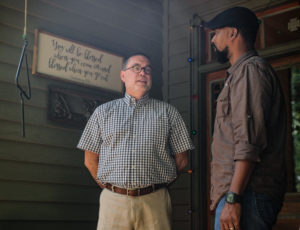 Fact: White people in America, and beyond, are raised in white-supremacist cultures. Some are lucky enough to grow up in households fighting that socialization and become part of the solution. But many are not. Many of us have to, first, acknowledge the racist machinations of our families, childhoods and communities—and then we have to do the hard work to change it and to understand the full breadth of racism, far beyond interpersonal reactions. Being well-meaning simply isn't enough; being arrogant enough to think you're above it—looking at many of you progressives here—is especially unacceptable.
When my Guardian editor, the wonderful Jessica Reed, read my final draft of my profile of Benny Ivey, a former white-gang leader in Mississippi who decided after two decades in prison to change his life, she was struck that he had taken his Confederate flag down by the time our (black) photographer visited so he wouldn't hurt him. She then asked me to interview Mississippians who still like the Confederate flag, which I did, also factchecking their reasons. After that piece published, a black Mississippi friend told me I should interview white Mississippians who had changed their views. Jess immediately gave me the go-ahead, understanding that while we need to interrogate the reasoning behind Confederacy fandom, we also need to spotlight people who have confronted the racism they were taught, which I did here for The Guardian.
It might surprise people to know that it took me less than 24 hours to find multiple white people who were ready to talk to me about their journey from what I call their "racial miseducation"—often through revisionist "lost cause"-filled textbooks—and/or oblivious upbringings, in one way or another. I grew up in Mississippi, and after I returned from exile 17 years ago, I started a newspaper that has explored racism in its various forms deeply here, building trust and a wide and diverse network of people that, frankly, national media often do not know exist or how to talk to. They end up missing from the national narrative.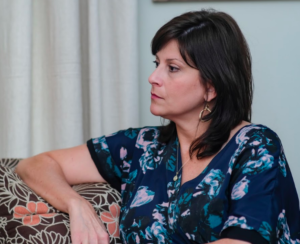 I believe deeply in solutions-focused journalism, and I shaped the feature to use their stories to both urge white readers to confront their own blind spots on race and to, with any luck, be inspired to apply the lessons and perhaps the inspiration of the people featured in their own front yards wherever they are in the world.
The feature, which published two days before my unexpected breast-cancer surgery, gave me immense hope from the multitudes of comments I saw on social media. Then weeks later, the story went viral when the Southern Poverty Law Center pushed it and did a feature on it, including links to specific solutions for talking to family members and others about race and racism.
The white people featured in the story do not deserve awards for facing their racism; that isn't the point or my goal. I, like historian and racism expert Susan Glisson in the story and so many others, believe that "It really should be white folks doing that work with white folks," as she told me for the Guardian feature. These people are doing that work in various ways.
It's having that conversation with people whose minds we can change, even when it's uncomfortable and even when it doesn't produce instant results. The people whom Ladd interviewed were changing beliefs, in many cases, that they've held for decades. And they're people who have a lot to lose in the process — including relationships with some of the very same friends and family members with whom they might have shared a Thanksgiving meal.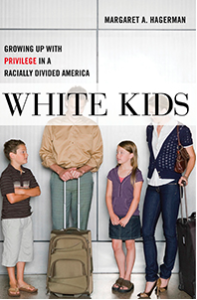 Racism is so ingrained that many (looking at you progressives again) have no idea that they are pushing or supporting it. Just before the reformed-racists piece went live, I published a Guardian interview with Maggie Hagerman, a sociologist at Mississippi State University (where I got my bachelor's degree; Hail State!) and the author of "White Kids: Growing Up with Privilege in a Racially Divided America" (NYU Press, 2018). She studied how even well-meaning white parents promulgate racism in their children, and thus communities and generationally, especially within their approach to choosing their schools and how they act in PTA meetings and other school gatherings (often controlling and privileged). I highly recommend her book.
It was the "racial apathy" among white parents that surprised Hagerman the most, she told me:
Feeling like you have to care about your own kid in order to be a good parent, and not understanding that being a good parent also means caring about other people, too. I encountered the assumption that white kids are bringing more to the table. That's a really problematic idea underlying some of the school-choice processes; some white parents don't believe black kids have much to offer. One parent in the book even tells me that.
I believe strongly that white people in America, whether Mississippi or New York City or Oregon or Kansas, can and must work harder to end white supremacy. I hope these testimonies from both reformed racists and experts in my home state in the heart of Dixie can make a difference.