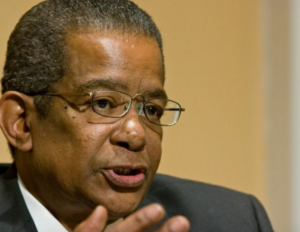 It seems that every time I turn around of late, I'm doing one or another podcast. Here are three I did in recent months, each focusing in a slightly different direction. I enjoyed them all. It's great to get a chance to talk about bigger issues. The best podcasts are about ideas, as any storytelling is, not gossip. OK, maybe the Roguish Gent and I did gossip just a little—about the late Mayor Frank Melton, whom he knew as a young man, and I covered intensely in a way no other journalist dared to. What a time that was.
In this Let's Talk Jackson episode, I'm well talking about Jackson, and Mississippi and, of course, the Youth Media Project. I talk about some of my heroes, too, with the delightful Chellese Hall.
This Faith & Reason podcast on "Women's Voices in Religion, Journalism and the Workplace" was big fun—and an honest conversation with three fabulous and outspoken women—Debo Dykes, Kate McNeel and Ann Phelps—about the crap women still face in 2017 and shouldn't. That includes women perceived to be "powerful" enough to have strong voices, which really pisses off too many people still. I talked about some stuff here that I've just recently become willing to say out loud in public. And that in itself is kind of sad.
OK, this is the one where we dish about Frank Melton. He also gets me to talk a lot about being a club DJ in five states, my hometown's racist and violent history, and of course the Youth Media Project.